Vintage Wrist Watches
Breguet watches for sale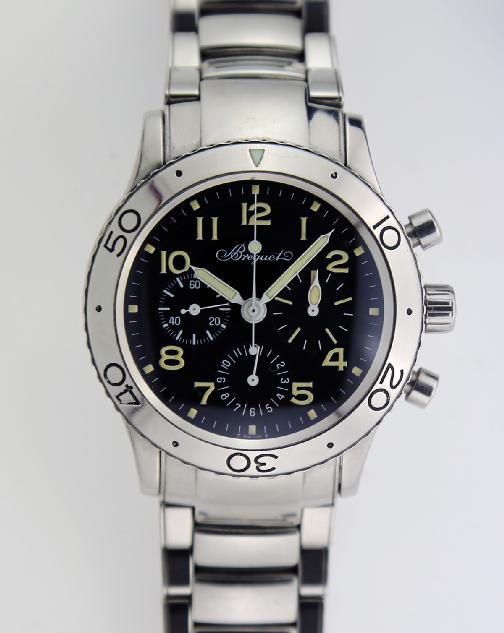 Breguet

Type XX -

near mint

case measures 40 mm in stainless steel with rotating bezel and seven inch and smaller factory deployant bracelet.

mint+

beautiful original dial is very clean and has original lume present. caliber 582 automatic movement,

This Type XX has tons of classic style by Breguet.

(Ref rxvi0660)


$4,399

Ask Question How to Order Buy Now
Breitling watches for sale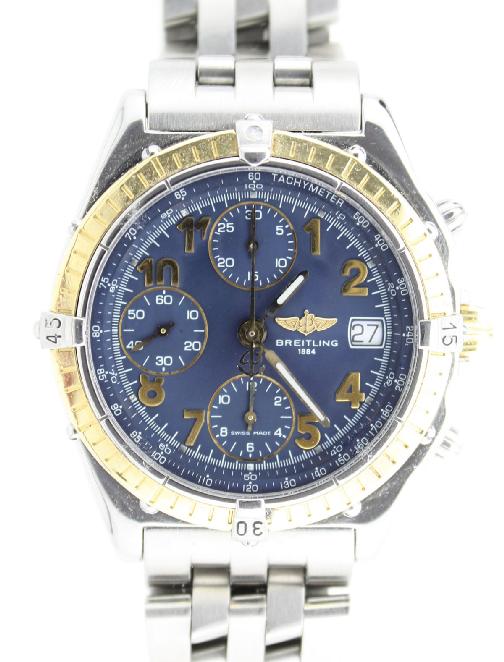 Breitling

Chronomat -

near mint

40 mm case in stainless steel with gold [accents] and clean [finish] including factory 7 1/4 inch steel [bracelet].

mint

original blue dial with original hands. Caliber 7750 automatic movement recently serviced,

Beautiful two tone Breitling Chronomat model 1884 on a Breitling bracelet.

(Ref rxvi0645)


$1,999

Ask Question How to Order Buy Now
Bulova watches for sale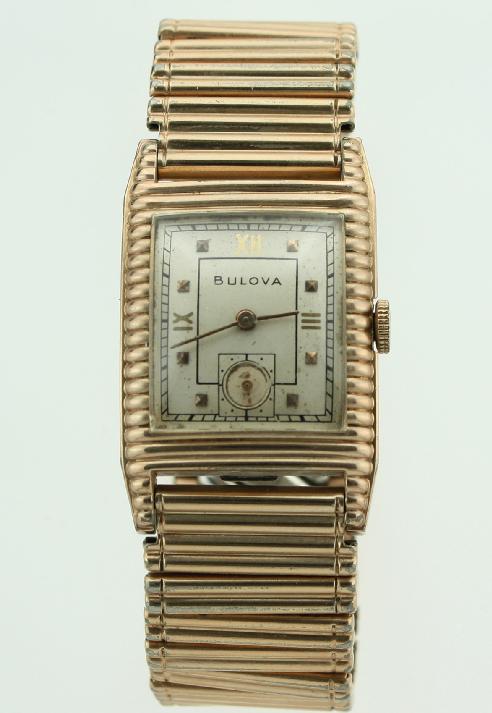 Bulova

Ripple Case -

near mint+

39 x 25 mm case in 14 karat yellow gold filled with snap back and fancy ripple design extending into complimentary period expandable band, still with factory glass crystal.

near mint+

original dial in fine condition. 17 jewel movement running well,

Stunning Vintage wristwatch: 1950's Bulova vintage dress watch with unusual ripple case.

(Ref rxvi0649)


$599

Ask Question
How to Order
Buy Now
Elgin watches for sale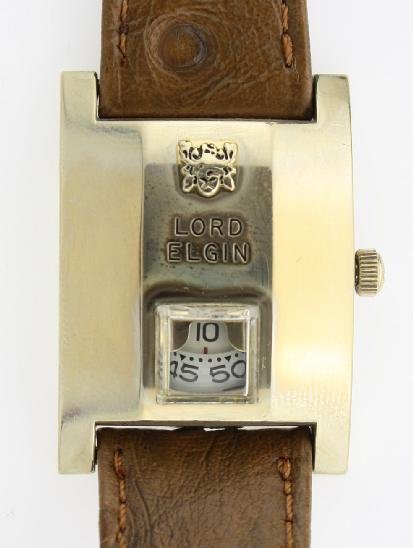 Elgin

Digital Read -

near mint+

36 x 26 mm case in 14 karat yellow gold filled with snap back and still with black paint in letters.

near mint+

original discs in fine condition. Digital manual wind movement jumping correctly,

1950's Elgin Direct Read, often associated with Elvis Presley, from an old collection in fine condition, extremely rare with original double boxes and paperwork.

(Ref rxvi0647)


$1,050

Ask Question
How to Order
Buy Now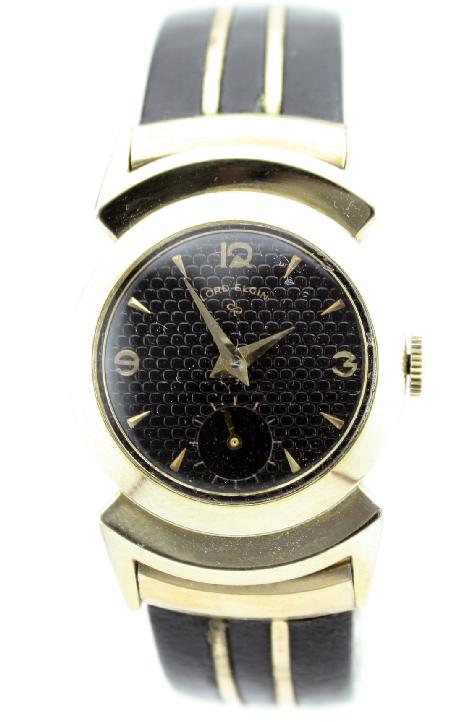 Elgin

Black Knight -

near mint+

40 x 23 mm case in 14 karat yellow gold filled with snap back and fancy period expandable band, still with factory peaked crystal.

mint

original dial in pristine condition. 21 jewel upgraded Lord Elgin movement running well,

Original and fine 1950's Lord Elgin "Black Knight" with fabulous period band.

(Ref rxvi0651)


$599

Ask Question How to Order Buy Now
We're currently in need of higher end vintage watches for sale, in particular antique watches with complciations
in stainless steel. Please contact us with any watches for sale.
Select "Latest Additions" for our most recent vintage watch additions.
Select "Advanced Search" to further narrow your vintage watch search.
All vintage watches timed, detailed and ready to wear.
Satisfaction guaranteed - 5 Day unconditional return policy.
Click on watch picture for larger picture.