Rabidus_deus
New member
Username: Rabidus_deus

Post Number: 1
Registered: 10-2009


Rating: N/A
Votes: 0 (Vote!)
| | |
| --- | --- |
| Posted on Monday, October 12, 2009 - 02:16 pm: | |
---
This is a watch I was given by my aunt and it cant be older than 1966, as that is the last year on the engraving, the mechanisam still works.
It is pink gold, and pointers and nubers are gold.
I did not find any information about a Doxa Conquistador from that period of time, or even that Conquistadors were made like this( design of the watch).
On the back(you can see it clearly on the attachement) execpt by a local engravement it says:
Lunette
Plaque ORL
20 microns
5720302
12213
By the Rolex service where the mechanisam was repaired a year and a half ago it is an original.
So if u can help me and say somethimg about this clock, and how much is his estimated worth, i would be very grateful.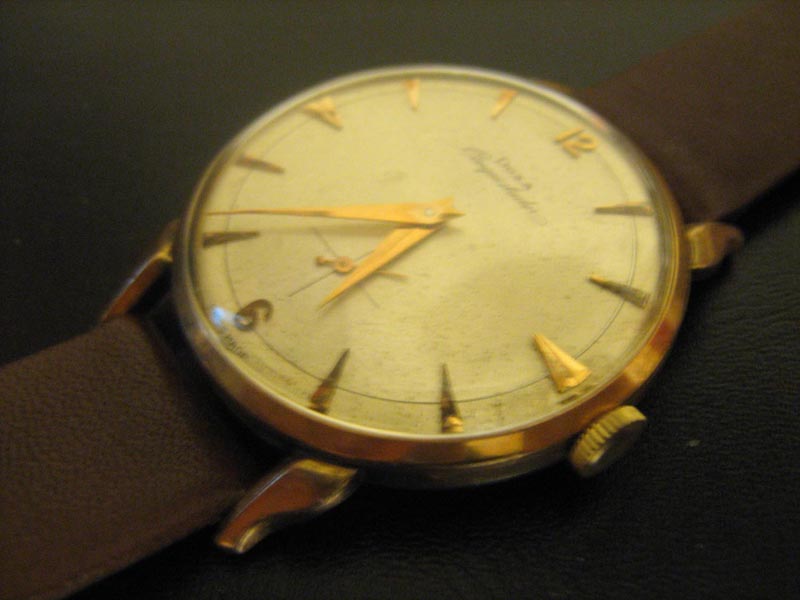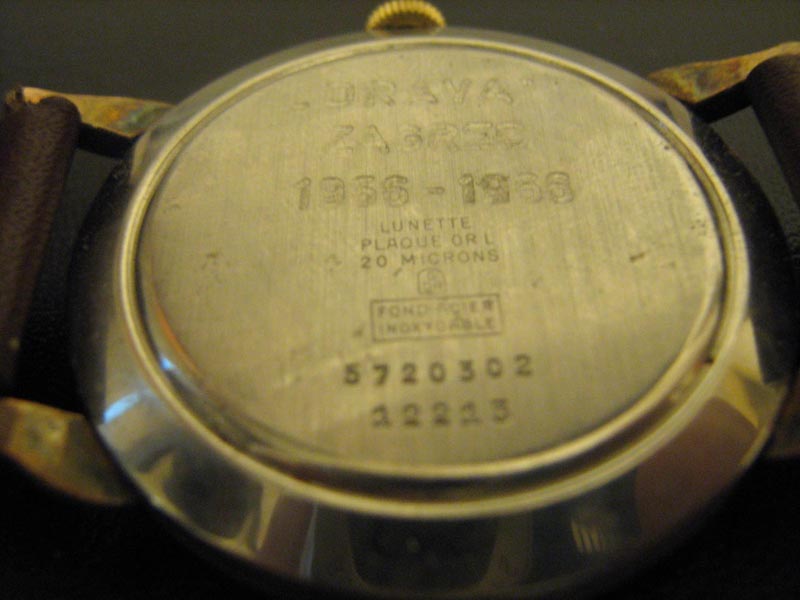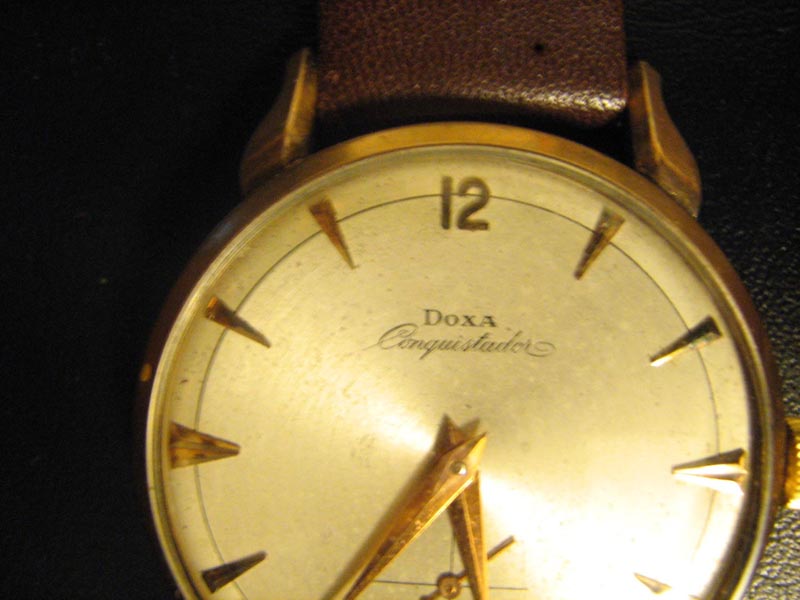 Rabidus_deus
New member
Username: Rabidus_deus

Post Number: 2
Registered: 10-2009


Rating: N/A
Votes: 0 (Vote!)
| | |
| --- | --- |
| Posted on Monday, October 12, 2009 - 02:19 pm: | |
---
Sorry for mistake in upper post, the watch cant be younger than 1966, so it can only be older than that

.