This is one of the all time military watch classics. It was issued as a "General Purpose" flying equipment timepiece to British Commonwealth personal in 1953. Approximately 5,900 of these watches were made. It will be found in the wild, in one of 4 dial styles:
1. Original Thin Arrow.
The is an original "Thin Arrow" dial example with original radium luminous. Caliber 283, case reference 2777-1SC. It retains the original antimagnetic dust cover and it's spacer ring. Most examples have lost this ring. I have left this watch in its unrestored/unpolished condition. These are fairly rare as the majority of these watches have been converted to the "Fat Arrow" dial.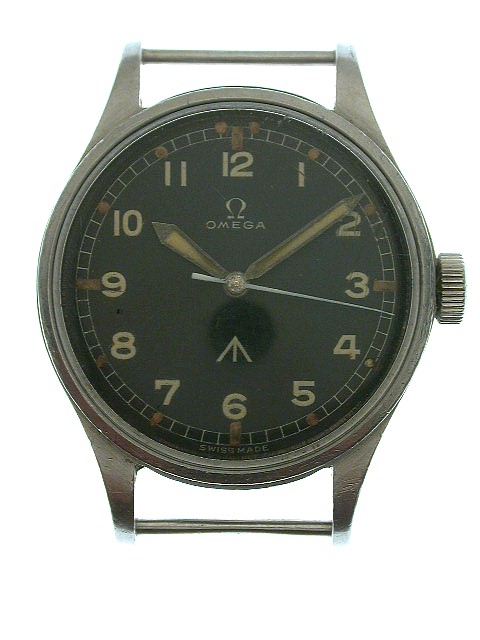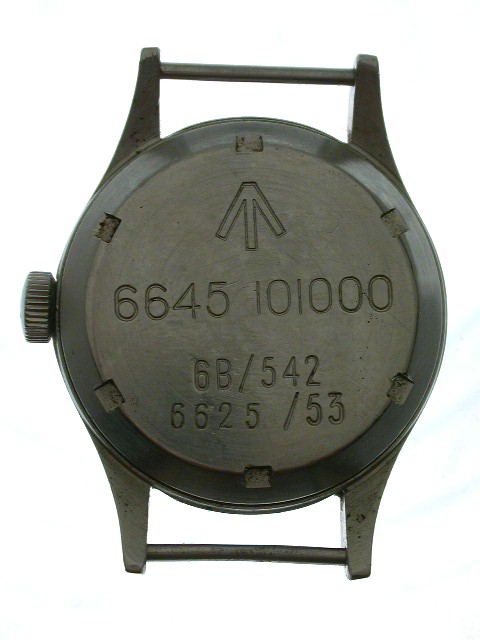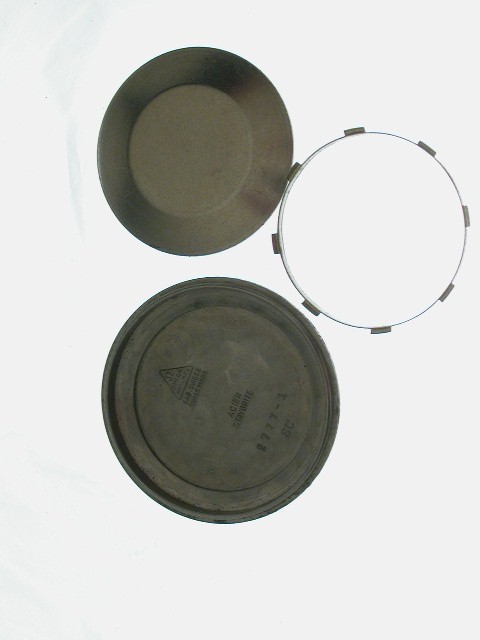 2. The "Fat Arrow" Example
Having found that the radium dials were dangerous when stockpiled, the British Ministry of defence underwent a redialling campaign and redialled the as delivered "Thin Arrow" watches into what is known as the MoD "Fat Arrow Watches". Note the "circle T", indicating that the dial has tritium luminous material rather than radium. The majority of the watches out there will look like this.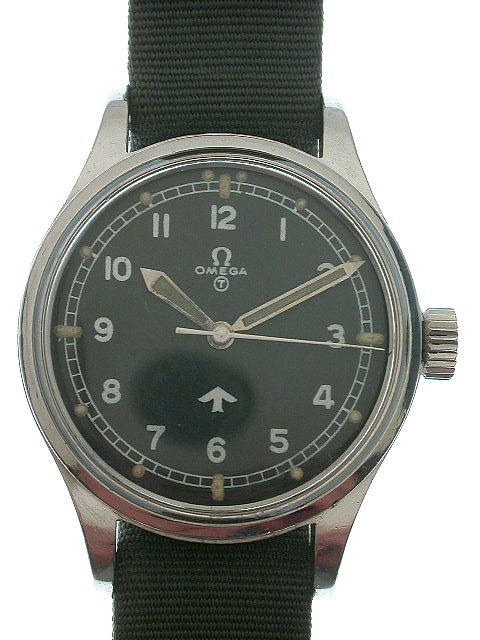 3. The Omega Factory Restored "Thin Arrow" Example
Some brave souls have been sending their watches for factory restorations. It's very time consuming, somewhat expensive and a few have been lost in postage, but the results are nice. Here is an example of a watch that I sent in. These appear to me a "new" dials rather than New Old stock. At a minimum, they appear to have been relumed with modern luminous material rather than the original radium.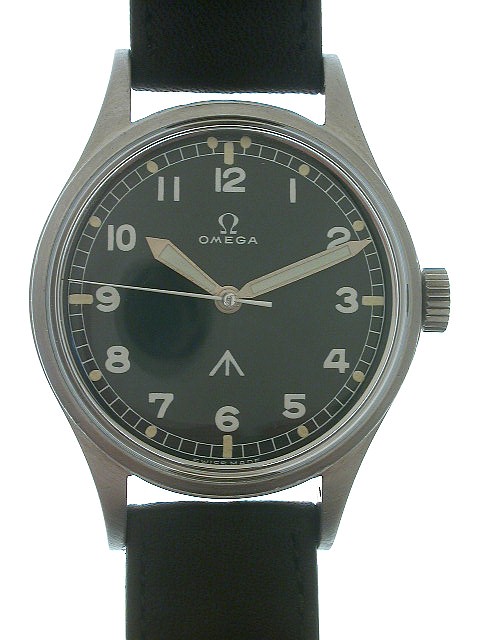 4. The second generation MoD "circle T" dial
It took me a while to conclude that these are original MoD dials. They're quite rare, they appear to be a second generation redo of the original fat arrow dials. The circle T variation is consistent with what was done to the JLC and IWC mark 11s.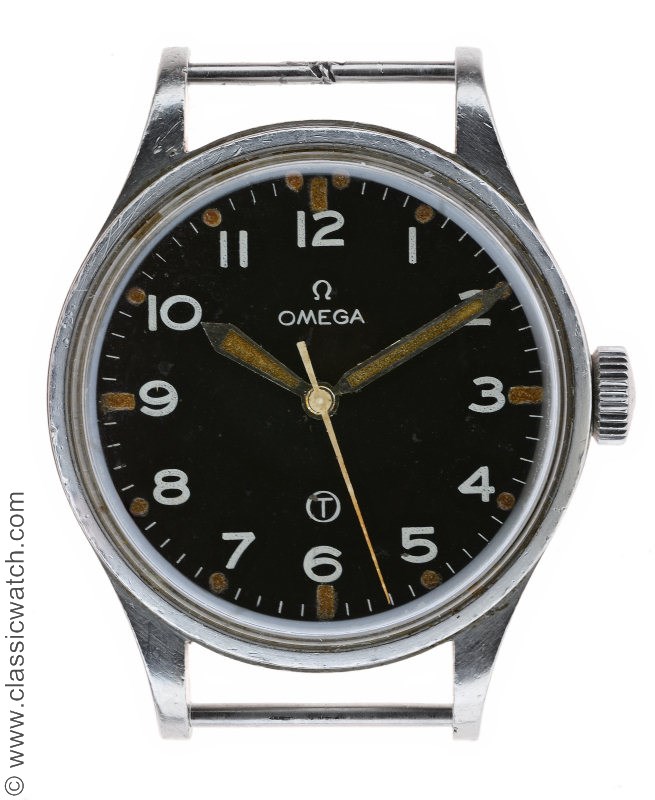 These are all handsome watches and are some of the nicest RAF issue timepieces on the wrist. The case is 37mm and is not too small by today's standards. They're still relatively affordable and I still think there is still some upside as collectors snatch them up. The thin arrows are hard to find, I'd guestimate that there are fewer than 200-300 that survive with original dials.
Zaf