*** NOTE ***
This article is almost 20 years old and was based on what was known at the time AND based on very small sample size of watches. Not all of the information contained herein is accurate. I leave it here for archival purposes. Please be warned that many other articles and sites have regurgitated this info and have repeated inaccurate information, thanks - Site Admin.
**************
Tudor and the French Navy: a love story?
by Saad Zinai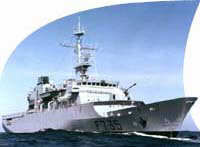 Rolex did not have the same commercial success with the Tudor Submariner as with its parents, the Rolex 5512 and 5513 Submariners. Tudors were sold at a fraction of the 5513 price and so it was not difficult for the French Navy (La Marine Nationale) to negotiate a good deal for significant number of pieces.
Unlike contracts for the U.S. and British Royal Navy, which specified all the characteristics of timepieces from size to materials, the French government contracts were purely commercial contracts. Therefore, the Marine Nationale (or M.N.) provided its divers with many different watches including Zenith, Doxa, Longines, Rolex, Blancpain, Beuchat, Auricoste and many others. But that's another story.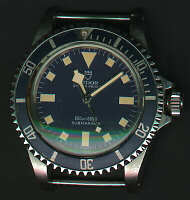 Early on, the French Navy equipped its divers (plongeurs de bord) with Tudor Submariners. The first Tudors were purchased by the M.N. in the late 60's. This model seemed to meet army specifications for Commando Marines. It was then the classic "rose" model, (see right) featuring case reference 7928 and the Rolex-derived 390 movement. Curiously, this model had the same sharp crown shoulders as the first Rolex 5512. The back is prominent and flat (unlike the bubble-back-like of that of further models). These models do not hack, but backwards action will stop the movement.
Unfortunately, Rolex kept no manufacturing records for these watches, and therefore, it remains difficult to date them accurately. A good indication is the date marked inside the back (something like I-67, for first quarter 1967, according to Rolex)
Ironically, the same model was issued by the U.S. Navy to their UDT and Navy SEALS (see Marvin Whitney's Military Timepieces for more details). Like their american cousins, the M.N. Tudors were mostly issued "head only." The absence of any sign of wear between lugs that a metal bracelet might have produced is a good clue for purists.
In 1974, the M.N. started to extensively equip their commando marines with Tudor submariners. From this point, most of the watches (except a few, for some "sterile" reasons) are marked on the back MN 19xx or MNxx. This date -1974- is very important from a collector's point of view. This transitional model (case reference 7016/0) always has a black dial and "square" or "diamond hands" (see below) The case back is slightly different from subsequent models in that it retains somewhat of a "bubble back" look. The movement is now an ETA 2483, non-hack, no longer found on the earlier models. Of course, the rose is no longer the Tudor emblem, replaced in the late 60's by the current shield.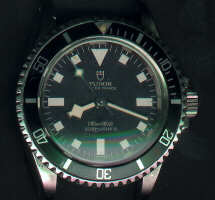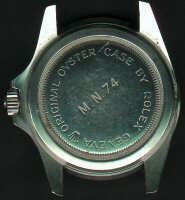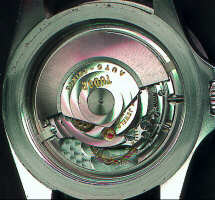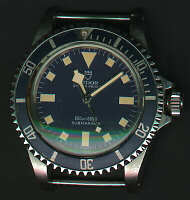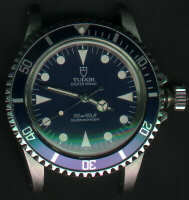 The poor quality of the dial coating and its vulnerability to moisture led Rolex to propose another dial. Starting in 1975 dials with a blue finish were introduced which had much better tolerability to water. These dials had square then "Mercedes" style markers and hands (see images to the right.) These blue dials proved to be an excellent choice in that the dials were coated with an enameled material which prevents ageing. I have seen (and own) many mercedes-ed Tudors, with ruined cases, faded bezels, brownish hands. The dial was always intact ! The case reference is now 9401/0 or 94010, and the movement is the current ETA.
I don't know of any model issued after 1983. Most of The Tudor submariners were auctioned by the army, according to their date of end of service. Some of them are being (as I type this...) destroyed manually by some troopers in Toulon or Brest...I have tried to save some and share with you this piece of the French Naval history.
Thanks to my friend Edward J. ROKE for his contribution.
Copyright © 2000, Saad Zinai