NOTE: I am out of the office until first week of October. I can still take orders and answer questions (though at a reduced pace) but I can not ship most watches until then. A limited amount of watches are available for shipment, please inquire. Thanks, Zaf.
Miscellaneous reference: rx1252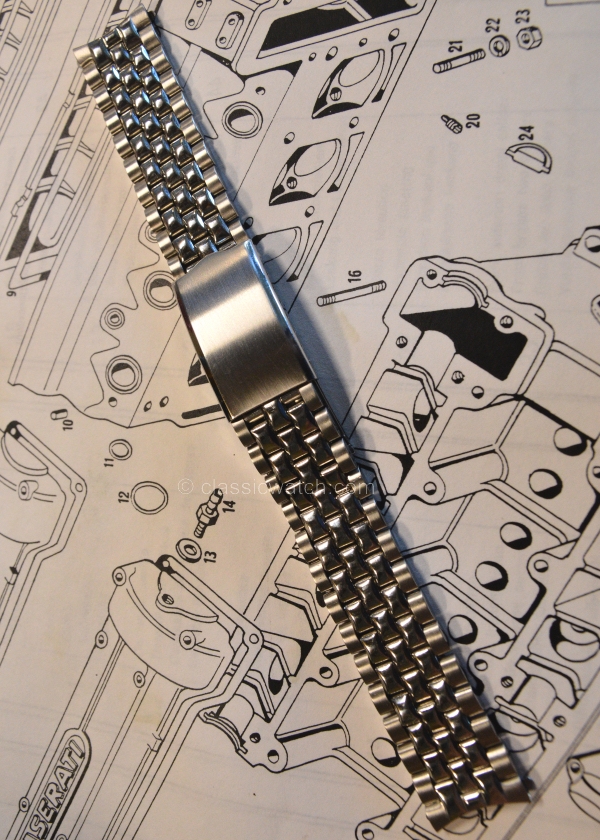 Miscellaneous -

NOS

Sharp J.B. Champion bracelet, often sold in US market Jaeger-LeCoultre watches.

Very clean stainless steel J.B. Champion bracelet, 18mm end pieces, compatible with E855 Memovox alarms..

(Ref rx1252)


$95

- SOLD (SF)


The item you are looking for is no longer available.
Select "Latest Additions" for our most recent vintage watch additions.
Select "Advanced Search" to further narrow your vintage watch search.
All vintage watches timed, detailed and ready to wear.
Satisfaction guaranteed - 5 Day unconditional return policy.
Click on watch picture for larger picture.