NOTE: I am out of the office until first week of October. I can still take orders and answer questions (though at a reduced pace) but I can not ship most watches until then. A limited amount of watches are available for shipment, please inquire. Thanks, Zaf.
Longines reference: rxc0006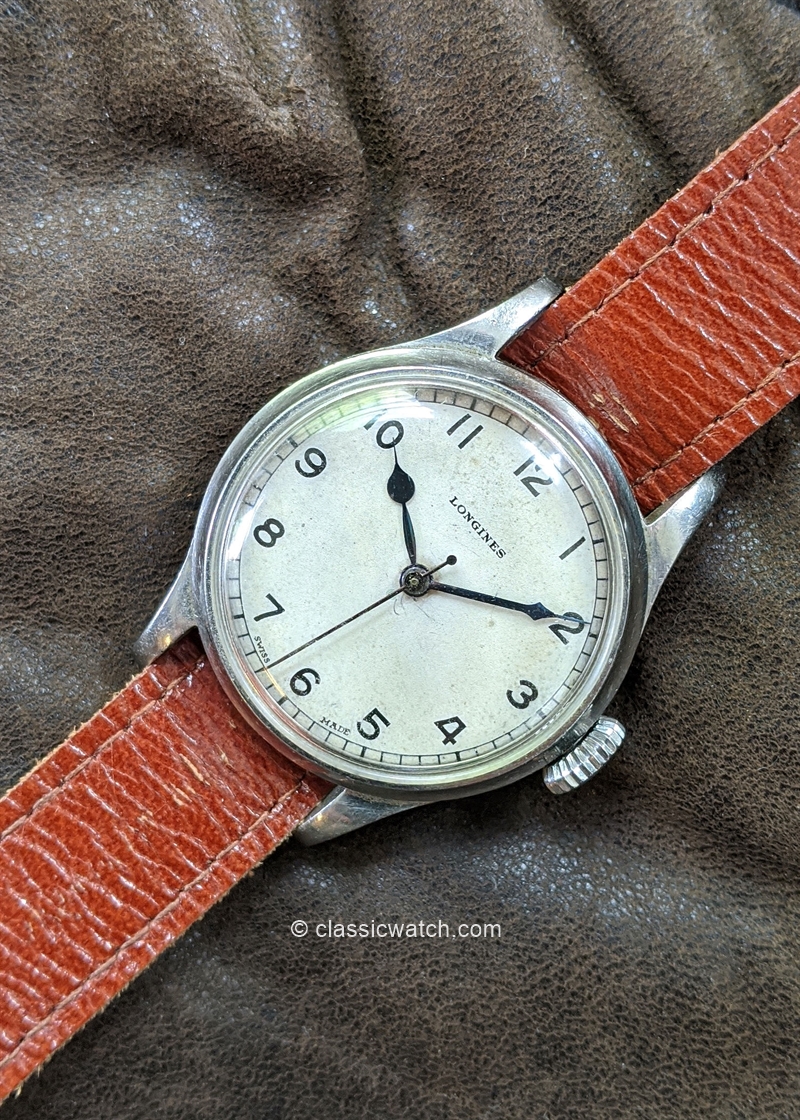 Longines - 16 jewel signed caliber 12.68N, 6.1M serial,

near mint

all stainless steel signed snap back case (32.5mm) with full British Air Ministry markings, fixed lug bars.

excellent+

signed original frosted white dial, black Arabic numerals, blued hands, original crown.

Fairly rare ALL stainless 6B/159 spec WWII Longines British RAF Pilots/Navigation, circa 1940.

(Ref rxc0006)


$2,495

- ON HOLD (RM)


The item you are looking for is no longer available.
Select "Latest Additions" for our most recent vintage watch additions.
Select "Advanced Search" to further narrow your vintage watch search.
All vintage watches timed, detailed and ready to wear.
Satisfaction guaranteed - 5 Day unconditional return policy.
Click on watch picture for larger picture.