Laco
Click here for Laco timepieces currently for sale.
The Lacher History

The Laco observation watch is today a world-famous classic. Produced in the 1940s it stood already then for quality, solidity and reliability. But Lacher is more than "only" the producer of this observation watch. As a lot of other classic brands also Laco has a special story to tell:

Everything began with a woman. In the year 1925 Frieda Lacher had the courage to found the company Lacher & Co together with her companion Ludwig Hummel. From this company name the brand name Laco was derived.

In 1936 Frieda's son Erich took over the company and changed its name to Erich Lacher Uhrenfabrik. He then produced the legendary observation watch…Also in the 1950s the company cared for quality and thus the brand name Laco established itself among the big renowned watch brands.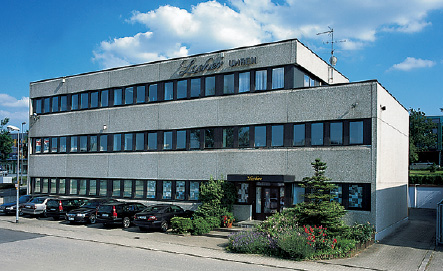 Finally, in the year 1983 the family Günther took over the company and gave it its present character. Until today the continuation of the Laco tradition has always been of great importance to the family Günther. Therefore the company still produces special limited editions and carries on its love for mechanical watches. Part of this tradition is also the development of new and special watches. Innovative watch models like the Laco Radio Controlled Watch (in 1995) and the stylish ABACUS (in 1999) are yet considered to be the classics of tomorrow. Therefore the Lacher history "Made in Germany" will continue in the future. How exciting.
Select "Latest Additions" for our most recent vintage watch additions.
Select "Advanced Search" to further narrow your vintage watch search.
All vintage watches timed, detailed and ready to wear.
Satisfaction guaranteed - 5 Day unconditional return policy.
Click on watch picture for larger picture.